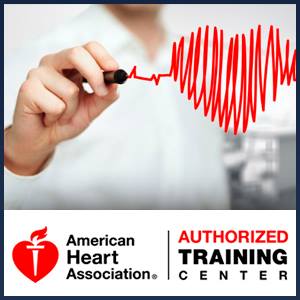 Schedule 10 or more students/participants for any AHA Class and we can travel to your office or facility.
Contact us (626)383-7550
We provide training in BLS, CPR, First Aid, Basic ECG & Pharmacology, ACLS, PALS, NRP, S.T.A.B.L.E. Program, IV Therapy and Blood Withdrawal.
Classes are offered in a low-stress and friendly environment.
A flexible schedule of classes to meet your needs or a convenient on-site training program.
Provide a teaching techniques that will foster skills retention, impart confidence and understand the concepts of each courses.
Avant-garde training equipment using the appropriate and acceptable student to manikin ratio to ensure "hands-on" experience.
Courses are taught by experienced and nationally credentialed instructors.
Classes offered for continuing education requirements (additional charges may apply).
The Highest Quality Training at the Lowest Available Cost!
CareEd Health is committed to providing the highest quality training to our customers, at the lowest available cost. All AHA classes are taught in accordance with American Heart Association guidelines.